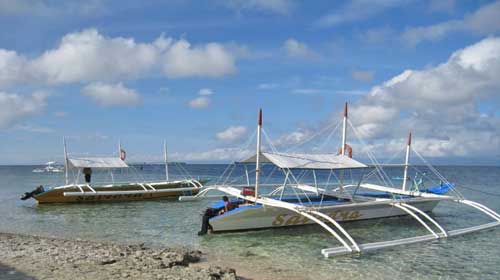 Dive with Savedra, our Scuba Diving Partner in Moalboal. We choose to affiliate with Savedra because they are unrivalled in the quality of service, high standards for equipment and dive guides and their facilities. Savedra, just a few meters away from the resort, are the best choice in Moalboal for water sports and scuba diving. Savedra are accredited by the Philippine Commission of Sports Scuba Diving (PCSSD) and the Professional Association of Dive Instructors (PADI) as a 5 star IDC Dive Center. Savedra are the only dive center in Moalboal to offer 3 daily scheduled boat dives, and shore dives anytime of the day, year round. Boat dives depart as early as 07:30, for a tranquil dive before the town wakes up, all the way through to night dives. PADI Dive courses from complete beginner through to Instructor level are available all year, please visit www.savedra.com for more information and prices.
For more info on scuba diving in Moalboal visit www.savedra.com.
You will find some videos on www.youtube.com/savedradivecenter and a whale shark special of Moalboal's whale sharks at  www.youtube.com/phildiver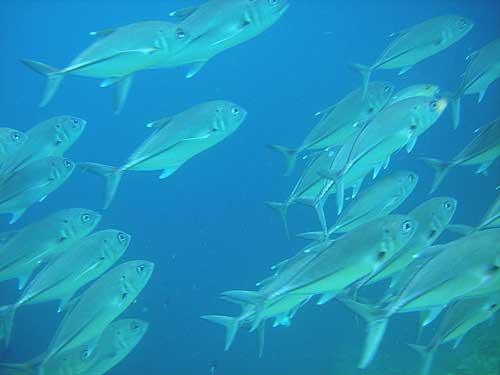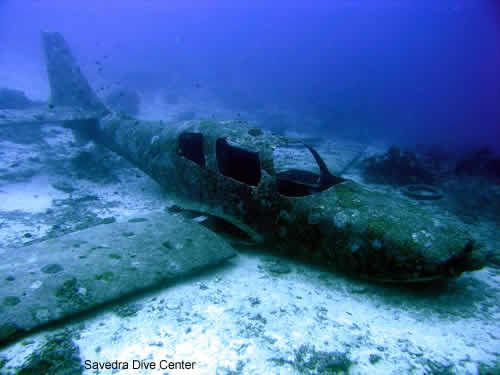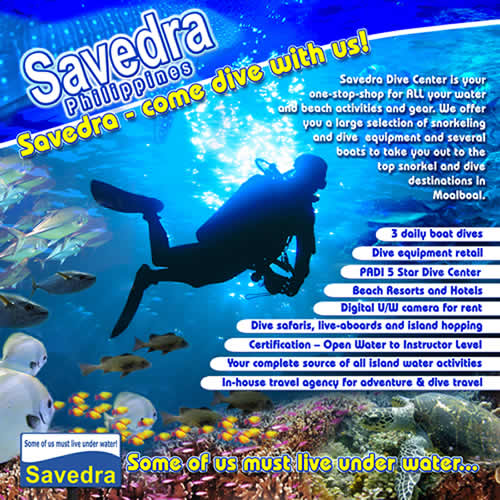 As an alternative dive center for our scuba divers we recommend Cebu Fun Divers.
Hier Infos in Deutsch zu Tauchsafaris in den Philippinen