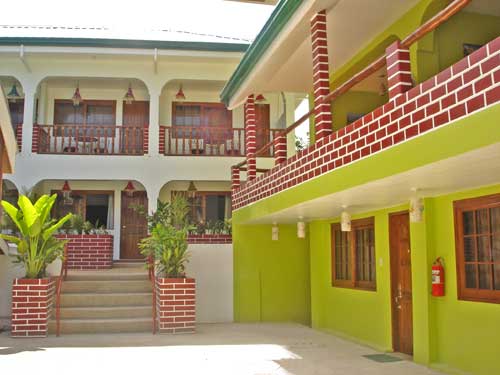 The rooms are spacious and decorated in a Filipino-tropical homelike style. The Marina Restaurant, an Italian restaurant serving also International and Filipino dishes for reasonable prices, is located at the swimming pool by the sea, ajust opposite the beach resort.
All rooms are equipped with
Aircon / fan
Hot water
Mini-bar
Complimentary coffee / tea in the room
Wireless internet
The following room categories are offered:
Deluxe Rooms
12 Deluxe Rooms
These rooms are equipped with two beds, have all aircon and fan as well as hot water. Additionally they are equipped with a mini-bar and a coffee-maker, where you can make your own complementary coffee any time of the day.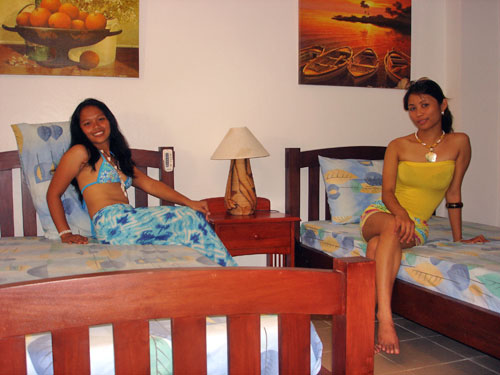 Family rooms
4 Family rooms
Each room has about 3 beds and space for additional beds or mattresses. Aircon, fan, hot water, mini-bar and the coffee-maker are included in the room rate.